_______________________
_____________
Buena Vista Social Food is a chain of food court restaurants serving Creole cuisine. 
We participated in the process of creating the brand from the very beginning, we came up with the name and the exotic-military style of the place.
Both the name and the aesthetics were meant to be easily recognizable for Poles as Creole culture. To achieve that the name refers to a well-known Cuban band, and the logo is a combination of exotic food drawings and a military badge associated with a revolution. Thanks to this, a logo was created calling for a taste revolution.

____________________________________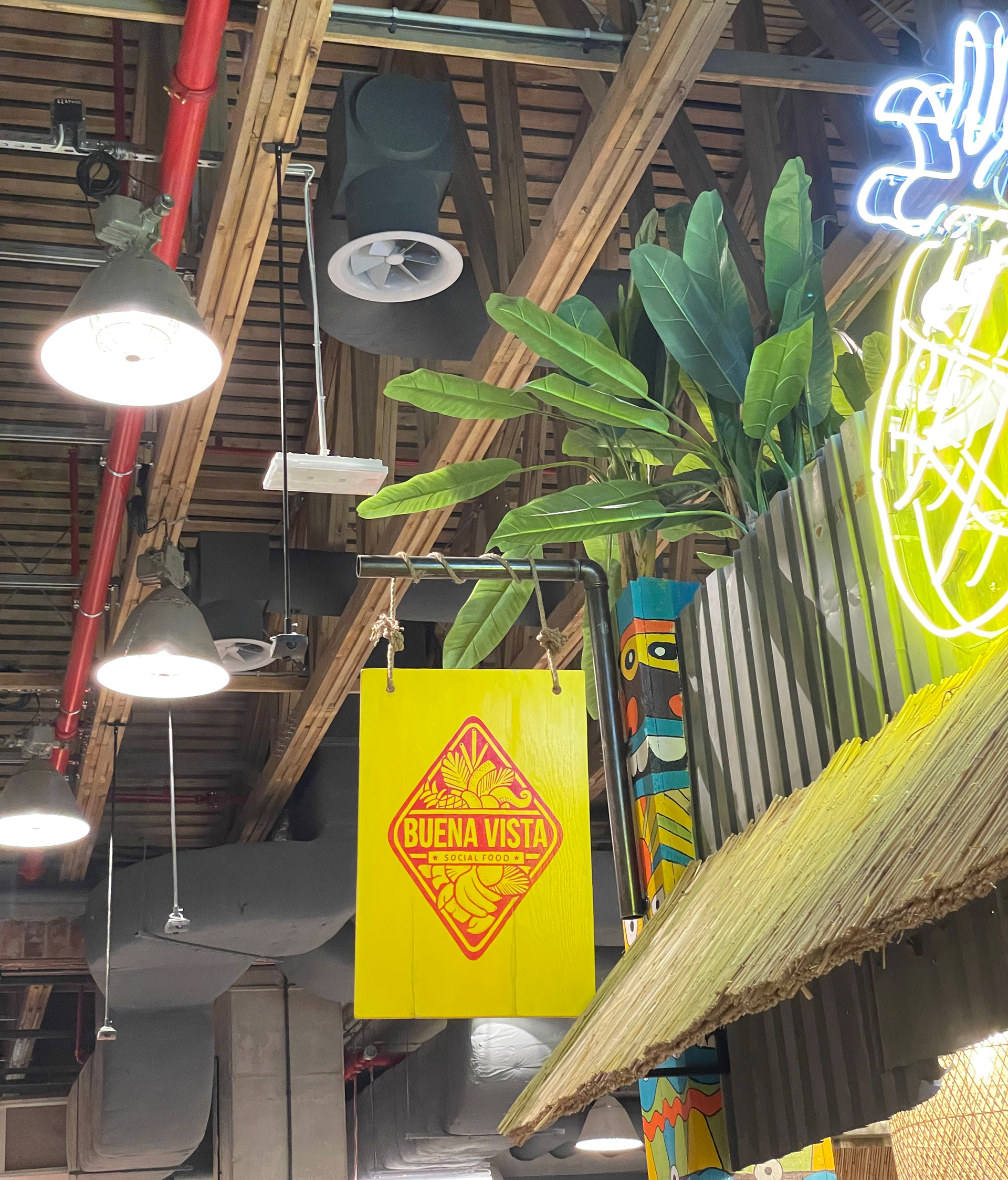 ZAKRES / SCOPE
branding
KLIENT / CLIENT
Buena Vista
ROK / YEAR

  2016 (Cuda Wianki Studio)